Spider man, Superman, specially invited Russian passion and hot show, Hawaii style show, Camellia fairy, car stunt, pisso family, clown, juggling and more than a dozen teams with different styles appear in turn. They dance and revel vigorously. With the colorful and magnificent colored car lead, they transmit the joy to the whole Park, which will make the tourists unconsciously integrate into the passion, Become a member of the happy tour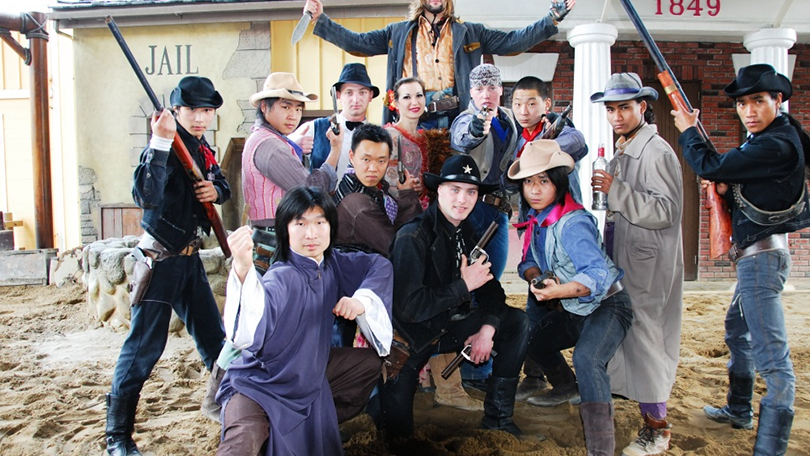 "It's a unique place with mountains and rivers. It's full of smoke and waves in Linghu lake. Acacia is surrounded by flowers. It's beside Dong bridge in Songlin." Anyone who has ever visited the happy land theme park can feel the movement and stimulation there. However, it is known that there is also a theme area built on the natural Linghu lake. Along the lakeside, you can enjoy eight unique classic landscapes. This is the beautiful and spiritual Mantuoluo garden.

Here, tourists can feel the winding lover's path, the brilliant Camellia Valley, the Yuelao Pavilion led by a line of love with another relaxed and romantic mood Combined with the new planning and design of the eight scenic routes and philosopher's footpath, tourists can feel the natural and cultural beauty of the land from another perspective. Tourists stroll in the quiet mountains and forests, together with the clear birdsong in the forests, and have a panoramic view of the beautiful scenery of Linghu in the morning and dusk. Here, visitors can enjoy the moistening of natural green oxygen bar and breathe the pure fresh air in the noisy city. In the camellia Valley, you can enjoy the splendid scenery of thousands of camellia flowers; in front of the wall of the word "Yuan", it confirms the sincerity of love; in front of the words "tongguhuayu" and "huazhongqingyuan", love is fixed in a moment and becomes eternal; join hands to walk on the magpie bridge and visit the God of love Buddha in yuelaoge What's more, we also built a wind and rain bridge in the park. The wind and rain bridge is one of the four major buildings of the Dong people. The whole bridge is made of wood mortise and tenon. The bridge is 92.8 meters long without riveting. It's the only wind and rain bridge under which boats can walk. With the ancient boat on the lake and the natural landscape around, the unique charm of the whole forest recreation area can be displayed.

The eight landscapes in the garden are the combination of the essence and Reiki of Guilin Scenery. They are fresh, natural, bright, clear and elegant. In the misty garden landscape, sometimes it is like a mirage, sometimes it is quiet and beautiful. No matter from which angle to appreciate, the landscape here is like a light and elegant landscape painting. If you meditate and taste it, you will feel the spirit overflowing.