Tornado: This is another must-have project in China's cities to challenge the extreme: U-shaped skyscraper skateboard track stands like a giant horseshoe in the sky, attracting the infinite ability between the heaven and the earth, perfectly combining speed, height and steepness, like a tornado storm, circling and rising, rotating up to 10 meters in 360 degrees alternately; falling rapidly from time to time Tourists are like riding the surging dragon, experiencing the pleasure of the storm center incisively and vividly.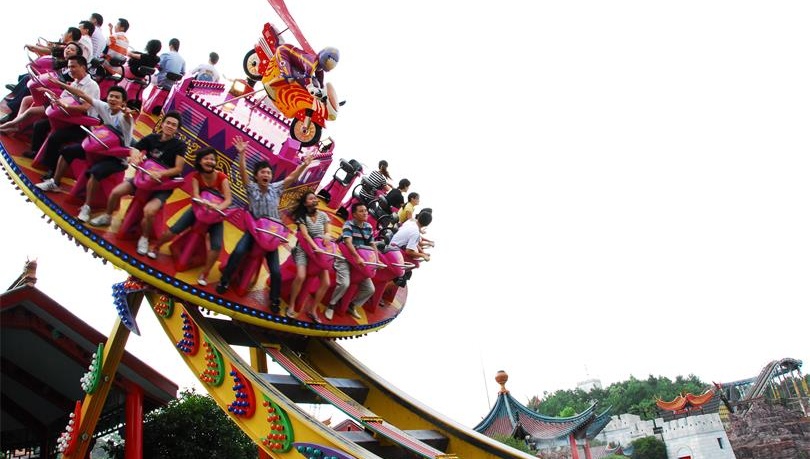 Motorboat: the water motorboat can reach 60-100km / h speed, and can experience the sense of achievement (charging) of riding the wind and breaking the waves in the storm.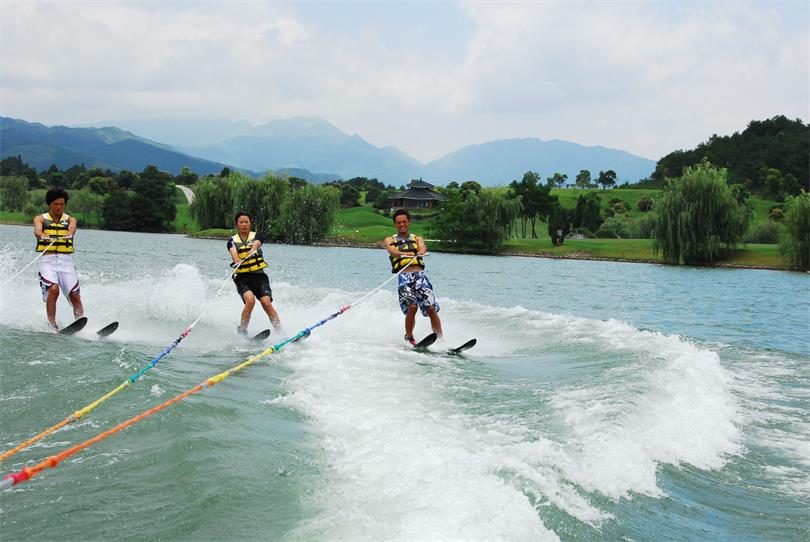 The wind fire wheel is one of the most beautiful facilities in the whole park. The background of the facilities is based on the well-known Chinese mythological figure Nezha, with a rotating diameter of 16 meters. It can seat 48 people each time. When taking the ride, it looks like Nezha flying on the wind fire wheel over the Linghu lake, which is thrilling and exciting, and popular with tourists.
With a diameter of 38 feet, the merry go round can accommodate 48 people to ride at the same time. With wonderful music, you can enjoy the innocent romance of childhood by sitting on the merry go round;
Shenma Cinema: the most powerful, dazzling and lifelike new facility in Happy China city - Shenma (4D) cinema comes on stage. Shenma (4D) cinema adds environment special effects to simulate the dynamic effect on the basis of the original 3D, so that the audience can feel the events corresponding to the three-dimensional image in real time during the watching process, such as storm, lightning, rain, impact, water mist, leg sweeping, etc. In the process of watching the movie, you can feel real, tense, exciting and thrilling. When you come to Shenma (4D) cinema, you can not only enjoy the lovely cartoon "silly leopard Eddie", the horror color "night of Lingbao", but also experience the thrilling "deep sea Empire". What are you waiting for? Come to experience it.